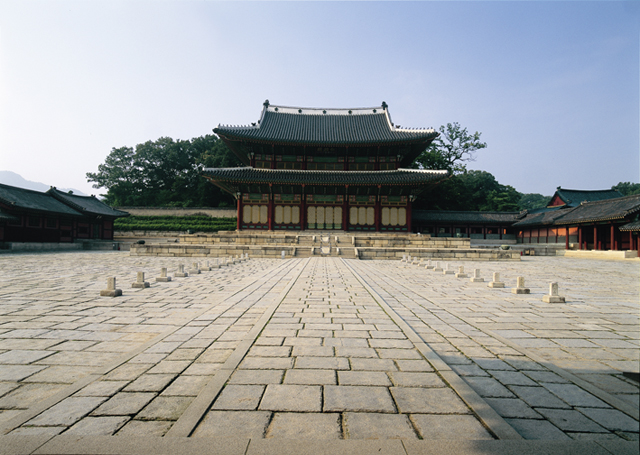 View and Read More

Changdeokgung Palace Complex was built in the 15th century with careful consideration given to its natural surroundings. It is a superb example of a man-made structure blending harmoniously with the beauty of the landscape.

Changdeokgung Palace Complex is an outstanding example of Far Eastern palace architecture and garden design, exceptional for the way in which the buildings are integrated into and harmonized with the landscape, adapting to the topography and leaving the surrounding indigenous trees to grow and flourish in their natural beauty.

During the Joseon Dynasty in the early 15th century, Emperor Taejong ordered the construction of a new palace at an auspicious site, and the Changdeokgung Palace Complex was built. Located in Seoul, it has more structures preserved than any other palace from that period and covers a total area of 580,000 square meters. Consisting of a number of official and residential buildings, the palace complex - including the Secret Garden - was created in a lovely garden space that was cleverly adapted to the uneven topography of the site.

A particularly distinctive feature of Changdeokgung Palace is the fact that it was built with little effect on the natural environment and was designed to be in harmony with nature. Buildings were designed and constructed to blend easily with the immediate surroundings and even directions were given for careful consideration in planning and building. Space was utilized to provide distinctly different yet harmonious views and atmospheres throughout the palace grounds. The result is an exceptional example of Far Eastern palace architecture and design, unifying peacefully with the surrounding landscape.