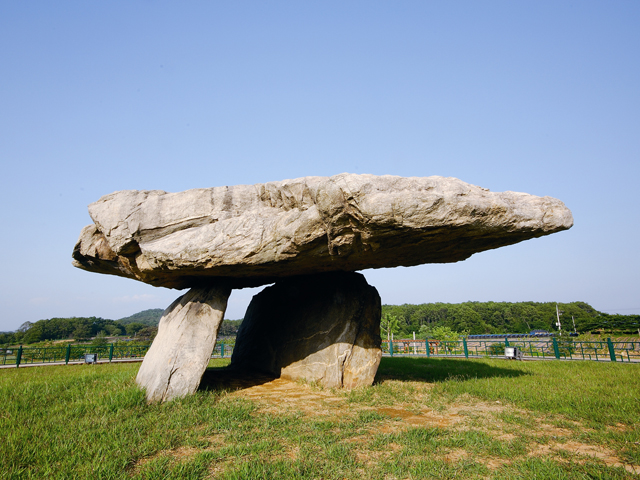 View and Read More

Korea has the largest concentration of dolmens in the world. These incredible Megalithic funerary monuments were constructed by prehistoric peoples over 3000 years ago.

The prehistoric cemeteries at Gochang, Hwasun, and Ganghwa contain hundreds of dolmens - tombs constructed of large stone slabs dating back to the 1st millennium BC. They form part of the Megalithic Culture found all over the world, but nowhere in such a concentration than in Korea.

The global prehistoric technological and social phenomenon that resulted in the appearance in the 2nd and 3rd millennia BCE of funerary and ritual monuments constructed of large stones is nowhere more vividly illustrated than in the dolmen cemeteries of Gochang, Hwasun, and Gangwha.

Dolmens are Megalithic funerary monuments, which are numerous in Asia, Europe, and North Africa. Korea has the greatest number of any country. The dolmens located in Korea are of great archaeological value for the information they provide about the prehistoric peoples who built them and their social and political systems, beliefs and rituals, arts and ceremonies, etc.

The Gochang, Hwasun, and Ganghwa sites contain the highest number and greatest variety of dolmens in Korea, and indeed around the world. They also demonstrate the extraordinary ability of the prehistoric people 3000 years ago to quarry, transport and raise the stones, as well as how dolmen types changed over time in north-east Asia.