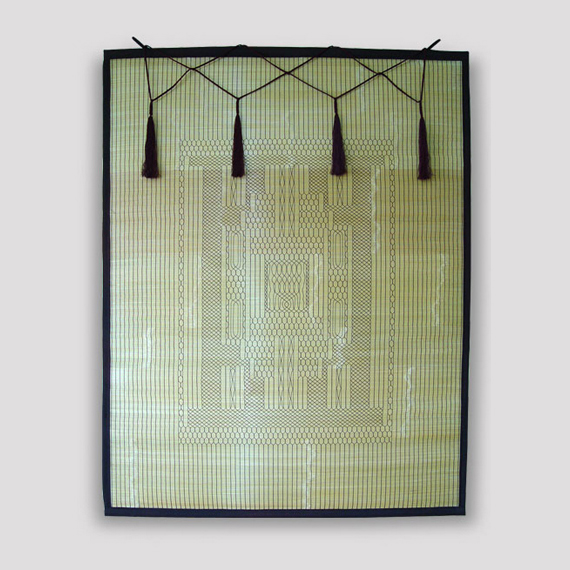 View More Pictures

This exquisite traditional Korean bamboo blind is made with fine bamboo strips less than 1mm thick, often called 'bamboo threads,' which require extraordinary skill to produce. A normal-size blind entails a number of amazing figures: 2,500 bamboo strips; corresponding to approximately 100 bamboo canes; more than 300,000 hand movements; and about three or four months in order to complete one single blind.

The tortoise motif is exquisitely woven with red threads into the blind. The fine bamboo strips and delicate thread weaving are unique features of Korean bamboo blinds.

By using this Korean bamboo screen, a material so magnificently woven that it is often described as bamboo silk, one can delight in the incredibly unique and serene ambiance of the dim outside view seen through the blind, the cool shade inside the house provided by the blind and the beautiful rhythmic movements of the tassel pendants that gently move in the breeze.