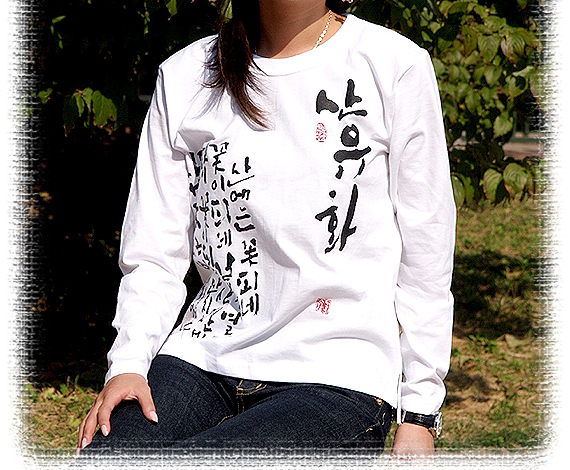 View More Pictures

- Genuine screen print of calligraphic Korean alphabet characters of a famous Korean poem titled "San Yu Hwa" which means "Wild Flowers of the Mountains."

- Wonderful calligraphy expressing the beauty of Korean alphabet by calligrapher Jo Sung-ju.

- Invented in 1443 by King Sejong the Great and a selected group of Joseon scholars under his reign, the Korean writing system called Hangeul ('Korean Writing') is the only alphabet system in human history whose authors and date of invention are clearly known. Records say that the 14 consonants and 10 vowels of the system were created from the basis of the Korean philosophy that the universe consists of heaven, earth and humankind, as well as the shapes of the organs that make sound. Its scientific system is regarded by international linguists as the world's greatest alphabet system as it can express all sounds with its 14 consonants and 10 vowels. This is one of the reasons why Hangeul is regarded as the most scientific writing system in mankind has ever known.