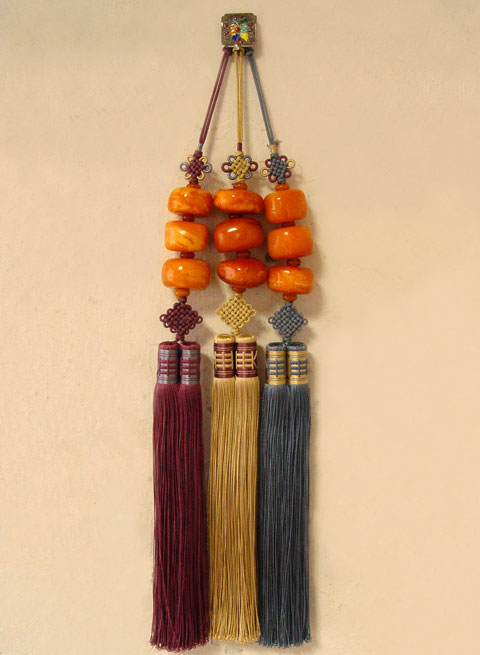 View More Works by This Master

Norigae, or pendant trinket with a maedeup ornament, is a customary fashion item worn on the breast tie or the waist of hanbok, the traditional Korean dress. Usually Korean people preferred a pendant with an odd number of maedeup tassels, usually one and three. Three is particularly favored because it is regarded as a sacred number.

Luxuriously ornamented with three rows of triple amber beads symbolizing the 3000 heavens of Buddhism and three pairs of decorative knots of wang (a Chinese character meaning 'king') on the tassel heads, this type of pendant was once only worn by a queen.