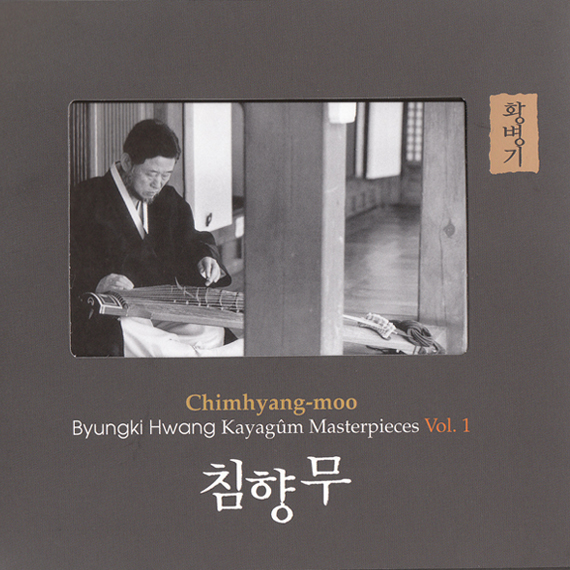 Listen to Samples

Chimhyang-moo breaks entirely new ground in the field of Korean music. Chimhyang means an Indian perfume and moo means dance, which gives its name to the work (dance in the perfume). In the work, Hwang surveys the world of Buddhist art in the Shilla period, where sensitivity to beauty was sublimated into religious exultation by the medium of music. Completely new techniques in performance are required for this work. Even the tuning is different, the basis being a scale used for a Buddihist chant. Arpeggios are employed which recall those of the ancient East Asian harp, the Konghu. The Janggu also plays an important part in this composition.

Synonymous in Korea with music pleasing to both the ear and the mind is the Gayagum music of Hwang Byung-Ki. He is a leading composer, performer, and scholar of Korean traditional music. He has toured widely around the world since 1964, performing both traditional pieces and his own compositions in major venues including New York's Carnegie Hall and Paris' Musee Guimet.
His best-known works feature the twelve-string zither, Gayageum, on which he is a renowned performer. Ranging in style from the evocation of traditional genres to avant-garde experimentation, a selection of these pieces is available on a series of five albums. He has also developed and taught his own unique version of Sanjo, the traditional extended solo music, for Gayageum.