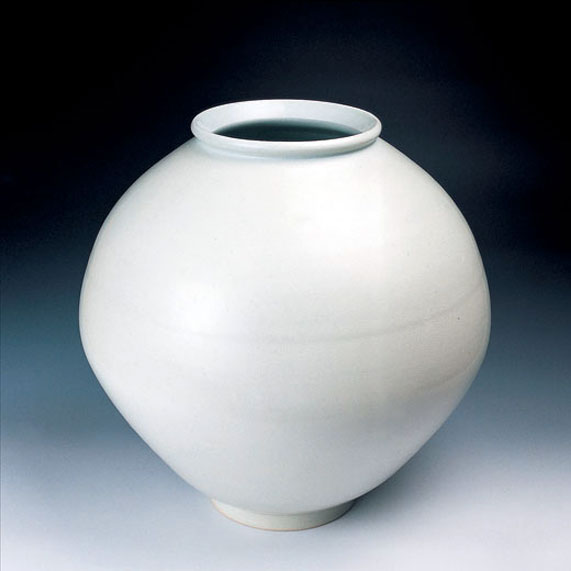 View More Works by This Master

This voluminous white porcelain jar exhibits a benevolent and gracious generosity, like a full moon spreading its brilliance over a gentle hill, embracing all those bathed in its light. With its perfect global form, unique only to Korea and the Joseon Dynasty, this type of "moon jar" is often considered to be the quintessence of Joseon ceramics.

One of the greatest masterpieces by Master Potter Kim Jeong-ok, this pure white porcelain jar fascinates collectors as its color subtly changes in hue and shade when looked upon from different angles and in different lights. A river of delicately changing white color flows gently through the middle of this jar, like the Milky Way streaming through the night sky.