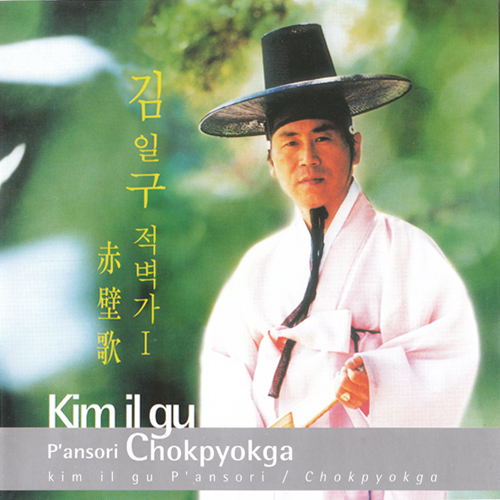 Listen to Samples

This album provides Pansori lovers with a great opportunity to relish a fine Dongpyeonje style work, Jeokbyeok-ga (the story of the big battle at Red Cliff) which is marked by powerful masculine tunes and exuberant liveliness. Jeokbyeok-ga is regarded as the most important work of the Dongpyeonje Pansori School and the most difficult Pansori work full of high-pitched tones that require extraordinary talents and many years of hard exercises.

Unlike the other four Pansori classics which are re-creations of certain legends, Jeokbyeok-ga is based on a novel. It is a battle story taken from the Chinese historical novel San-kuo-chih-yen-i. It goes without saying that the novel was reinterpreted and dramatized in the process of being set to music. The dramatic climax of the piece is Jeokbyeok Daejeon (fierce battle at the red cliff). This part is full of humor and releases the tension felt in anticipation of the fierce scene of the battlefield. The Jangseung Taryeong (song of the totem pole), which the original novel doesn't have, displays the beauty of Pansori, bringing the effect of dramatization into full play.

From the scene where Gongmyeong prays for rain to where Jaryong horrifies So Song and Chong Pong by shooting arrows is considered to be the climax of Jeokbyeok-ga. In this portion, Jajinmori Jangdan (a fast compound meter cycle) is harmonized with the way the words are linked.