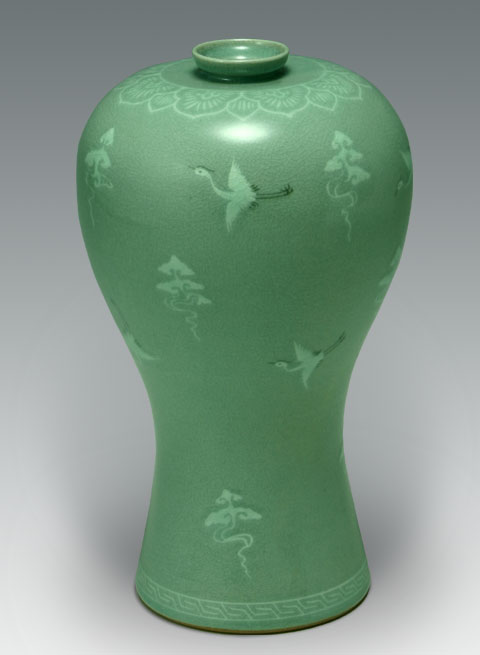 View More Works by This Master

Korean Celadon porcelain is renowned the world over for its exquisite inlaid designs, voluminous form, elegantly-curved lines and mysterious color, the color of the sky after a rainstorm during an autumn afternoon.

This full-bodied prunus vase possessing an elegant form and the mysterious color of celadon is inlaid with white clouds and lightning patterns, as well as black and white cranes. The floating cloud and freely flying crane designs representing eternity, combined with the color of autumn sky, gives the viewer the sensation of looking at a piece of heaven.