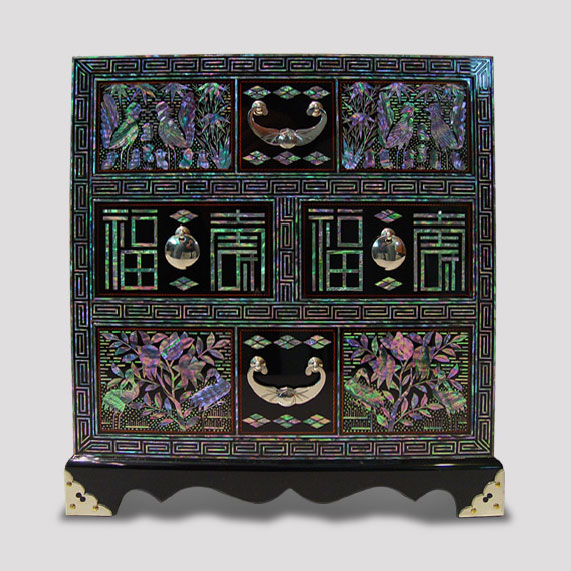 View More Works by This Master

Presented under the title of "A Union of Hemp Cloth, Mother of Pearl and Lacquer," this traditional Najeon Chilgi comb box is the latest masterpiece by Song Bang-ung, Master Craftsman of Mother-of-Pearl Inlaying. Here the artist used a range of original techniques in which hemp cloth is laid upon the "skeleton" of the box before repeated applying of natural lacquer, until the fine mesh of the fabric is beautifully displayed on the surfaces.

The inlaid mother of pearl designs edged with fine copper braids, following the Goryeo Dynasty's unique "copper braids inlaying technique," create this exquisite comb box's elegant beauty through the wonderful harmony of colors of copper and mother of pearl.