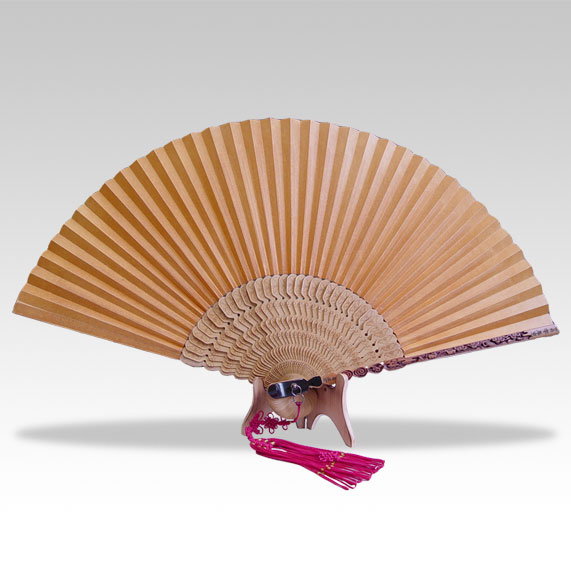 View More Works by This Master

This magnificent paper bamboo fan by Yi Gi-dong, Master Craftsman of Fans, made of the best-quality Korean mulberry paper coated with hwangchil ('yellow lacquer') expresses the elegant beauty of the golden color. The intricate pyrography bat design engraved on the bamboo ribs create a wonderful harmony with the beautiful lines made by the wide breadth of the unfolded fan's outline and the attractive three-dimensional creases of the paper arranged neatly.

Korean mulberry paper called hanji is extremely light and strong, and maintains its original color and shape even after a millennium. Featuring glossiness, softness, and a high capacity for upholding warmth and ventilation, the paper has been considered as the ideal material for windows, doors and walls.

Another element to add attraction and beauty to a Korean fan is the use of hwangchil ('yellow lacquer'), a natural lacquer taken from a Korean native lacquer tree. This golden translucent pigment creates mysteriously elegant colors. Not only its attractive rare golden hue, but also the sweet natural fragrance emanating from it adds delightful joy to the users of Korean fan.